Your mental health and wellbeing is our number one goal
We're here when you need that extra bit of support
We all need a friendly ear and a helping hand sometimes. Fresh creates communities that look out for each other, plus our dedicated Residents' Teams are always there to help when you need us. From settling in and making friends to dealing with the big stuff, your wellbeing is at the heart of everything we do.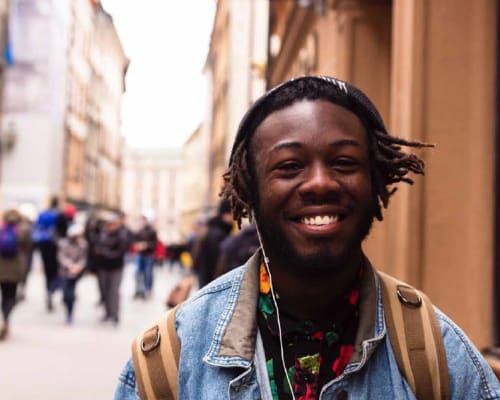 Be your best self with our Be Programme
The Be Programme puts you at the heart of the Fresh community and gets you in the best place to enjoy your student adventure. We've got tons of events each week and support on hand so you feel welcomed and connected, so we can be sure you love your time with us.
Stronger Together
Young Minds is our chosen charity partner and the UK's leading charity championing the wellbeing and mental health of young people. We're working with them to not only raise money, but to raise awareness of mental health issues among students.